This is as electrified as a Golf will get now. There's no e-Golf anymore, as that job has been taken over by the ID.3, so a plug-in hybrid will have to do.
Of course, there's still the GTE. But, to cater to more folks who are chomping at the bit for an electrified car there's this more sensible one now, too.
How is this different to the GTE, then?
Well, for starters, it doesn't have the body kit or sporty details inside. It looks like a Golf. Nothing more, nothing less. The only markers outside are a cap for the plug socket on the front left wheelarch and a teeny-weeny 'eHybrid' badge on the tailgate.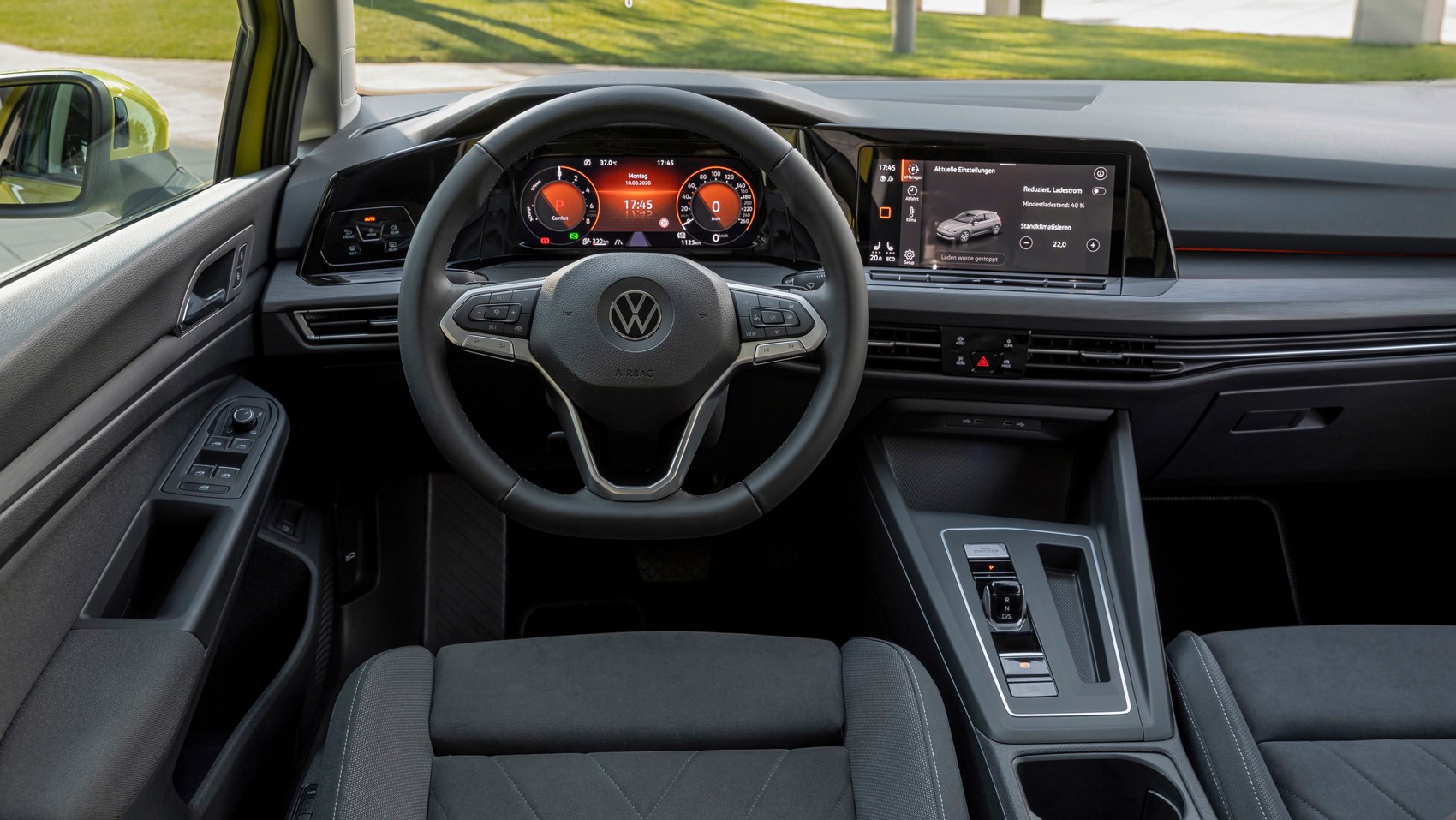 So it's a Golf. Same anonymous-yet-clean design, same characterless, hollow plastic-filled and irritating infotainment-equipped interior. As for the powertrain, there's around a 40bhp deficit for around a £2,000(ish) drop in the price tag compared to a GTE, too.
Is the PHEV powertrain any good?
In town, the eHybrid is zippy and keen to keep you in e-mode as much as possible – you pretty much have to kick the throttle into the firewall for the 1.4-litre TSI petrol engine to wake up. That's especially noticeable if you're flinging yourself up a motorway sliproad – that turbocharged four-cylinder growls like a wolf with a cold – even if the soundproofing manages to mask the gruffness of it all – and oddly doesn't add much to overall acceleration despite all the fuss.
But where the Golf surprisingly excels at is longer journeys. Over a 200-mile mostly-motorway journey, with a ¾ charged battery I managed 62mpg. Take THAT, diesel.
And it was relaxing on the way. Podcast on, e-motor and engine working in perfect harmony and not a lot of wind noise either – whether you like that face (complete with glowing bar at night) or not, the Golf certainly cuts cleanly through the air.
Also, some of that benefit comes from the new Golf eHybrid's spec. Your entry into electrified Golf ownership is the mid-level Style spec, but the PHEV version has smaller wheels with fat balloon tyres compared to a regular one – great for reducing rolling resistance and translating fewer jolts up your back.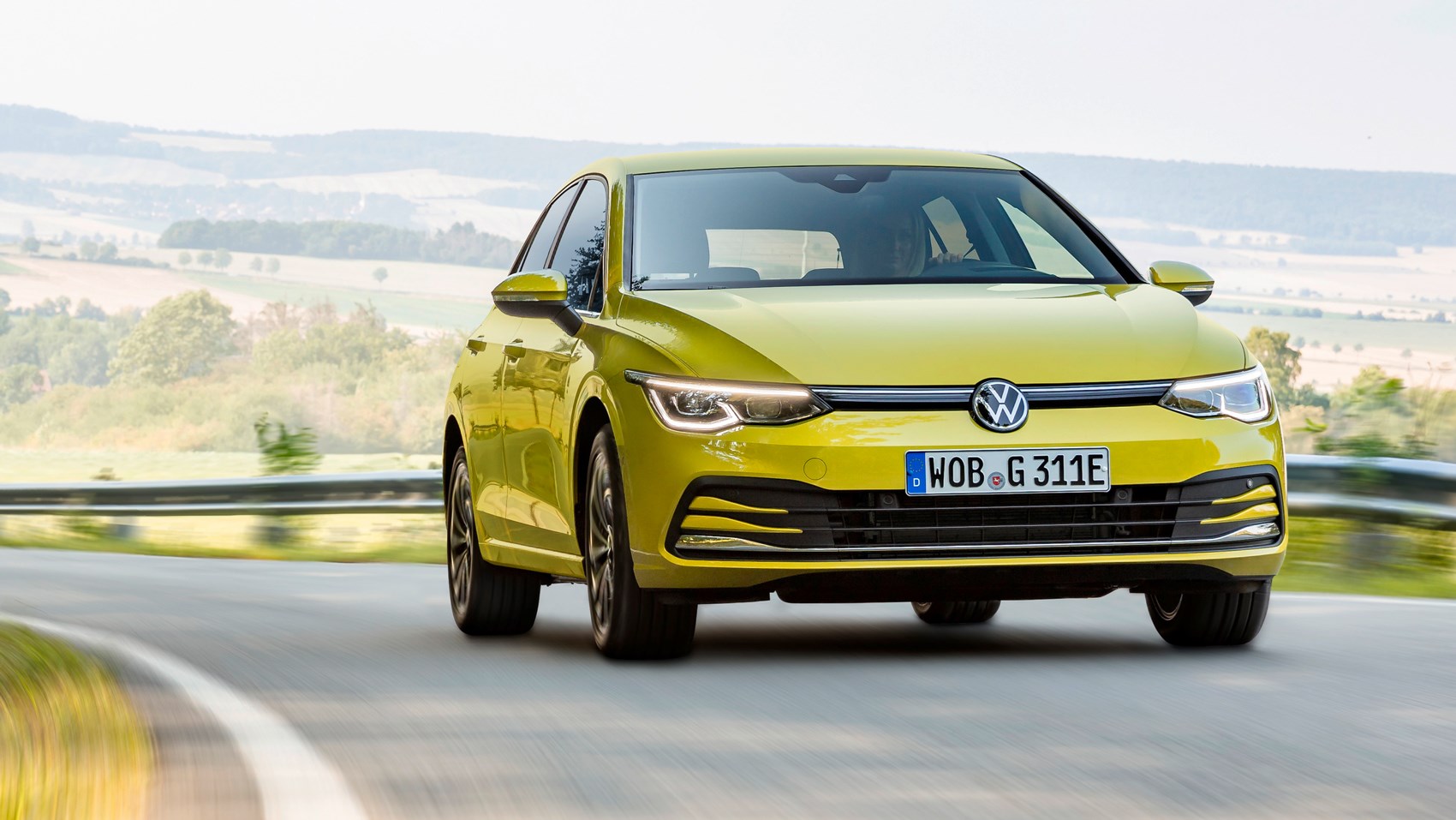 Of course, to get the best fuel economy out of it, you not only need to be gentle but need a route planned through the standard VW navigation and leave the hybrid system in auto, so it can juggle e-assistance and engine power most effectively. Do this and it really works – instead of the Golf just burning its battery away in the first quarter of the journey, it sips that e-juice over the whole course.
I sense a 'but' coming...
But it is also a Golf. While that may have been a selling point in the previous generation, it's less so here. You must contend with that fiddly infotainment setup and a desperately plain interior, and the eHybrid's powertrain also throws in a tremendously soggy and inconsistent brake pedal – frustrating when you're pootling around in town.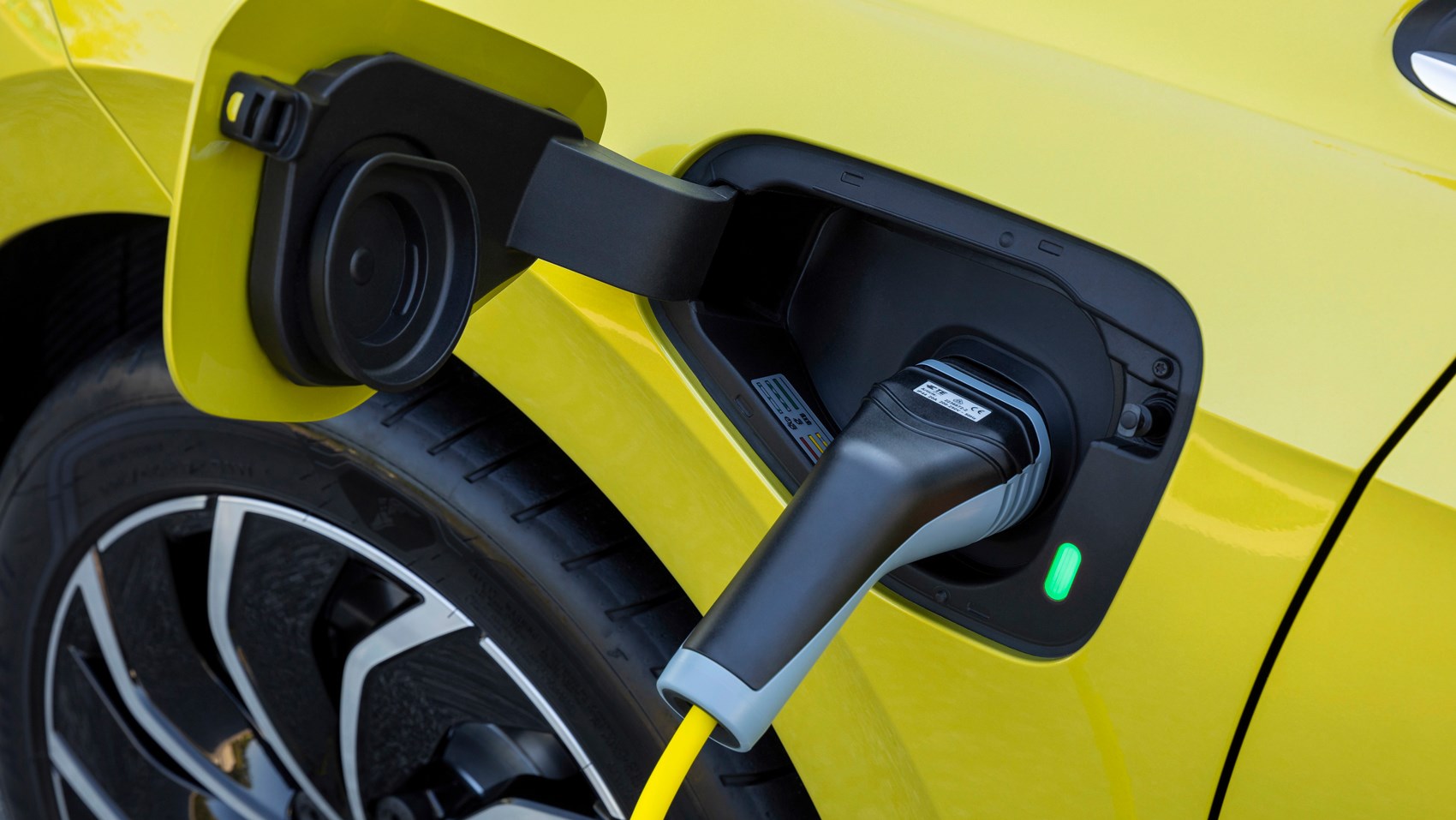 VW says, managed right, the eHybrid is capable of up to 44 miles of e-range. During our test, we saw no more than 34 on the range predictor – still good, but those lost ten miles would elevate it above what else you can get for the money.
Otherwise, your choices for similar money are myriad; Skoda's Octavia iV and Seat's Leon eHybrid use the same tech but clock in cheaper in list and finance costs, and Peugeot's new 308 Hybrid looks amazing inside and out and has a little more performance for a similar price tag. Ford's Kuga PHEV, again available for roughly similar wedge, offers you SUV looks but with the potential for better efficiency.
VW Golf eHybrid: verdict
You need to want a Golf to really be won over. It's refined, smooth and comfortable just as VW's perennial family hatch should be, with a decent e-range. But the eHybrid is flanked by so many other more interesting or cars for a similar amount of money that there's little to convince you the Golf is the better option.
https://www.carmagazine.co.uk/car-reviews/volkswagen/golf-hybrid/